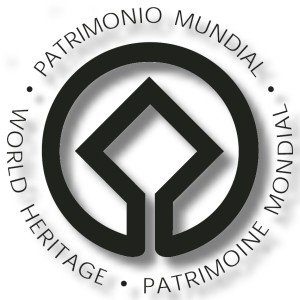 TOURIST ROUTE AND GUIDE FOR SPANISH CITIES DECLARED AS WORLD HERITAGE SITE|  FIFTEEN SPANISH CITIES DECLARED WHS BY UNESCO
Client: Spanish World Heritage Cities Group
Date: 2016-2017
Country: Spain
This Circuit, is the first joint product of the Group of World Heritage Cities. The goal is to foster tourism in the different cities forming part of the network.
The target market included both national and international tourists looking for unique experiences in the context of cultural heritage in a wide sense.
 Interpretive work: The Route represents an original proposal to discover fifteen Spanish cities as a unique universe, metaphorically built on their main assets and values.Alcalá de Henares, Avila, Cáceres, Cordoba, Cuenca, Ibiza, La Laguna, Salamanca, Santiago de Compostela, Segovia,Toledo, Tarragona, Mérida, Úbeda and Jaén . Fifteen cities and a single utopian city.
Defining the route required an in-depth study and interpretation of the differentiating elements of every city: Diagnosis on the current status of the destination (field work, interviews and focus groups with local agents).
Editing a comprehensive written guide detailing the different micro-routes and services in each city.
GALERÍA DE IMÁGENES DEL PROYECTO
This post is also available in: Español