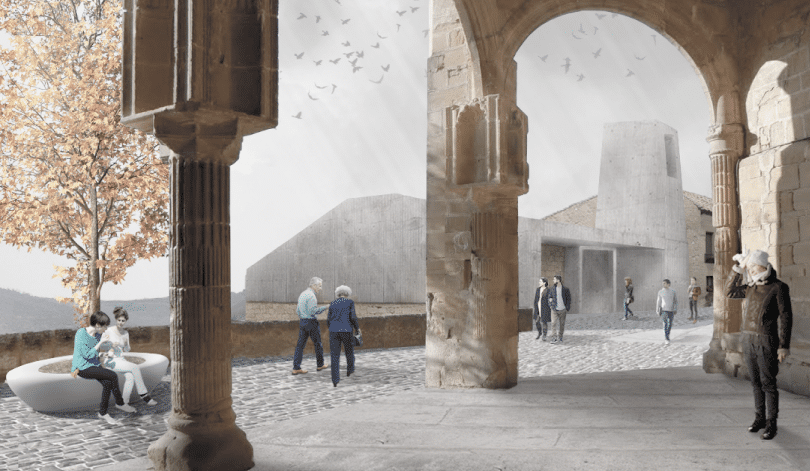 ROMANESQUE ART INTERPRETATION CENTER | SPAIN
Client: Ministerio de Fomento
Date: 2018
Country: Spain
For the first time, we work in collaboration with the architectural studio Rueda-Pizarro, in order to present a proposal for the Romanesque Interpretation Center in La Rioja (Spain). Our work consisted in developing the museological and museographic conceptual approaches in a close cooperation with the Architecture Team in charge of defining the building.
To carry out this proposal, we started from the idea that any tangible heritage resource, as is the case of the Romanesque Route in the Rioja Alta, contain itself a physical and symbolic world.
We think that heritage resources are alive, are not something inanimate and dead, are not only carved stones, or spaces built for centuries, but they provoke us feelings and powerful emotions (even many centuries ago since the people who created them have disappeared).
The museographic-interpretative work, involved choosing the diverse elements that characterize this art in a concrete context: physical characteristics, geographic situation, socio-economic and cultural context, Romanesque History and the people of that time. From these variables, a physical and symbolic world is developed to host the visitors.
The objective has been to look for something more than a written or oral narrative, or image, which follows a program of historicist type, but of something much more complex, where the importance of the spaces and of the diverse expository and interpretative elements used are definitive to create a relevant experience in the visitor.
This post is also available in: Español